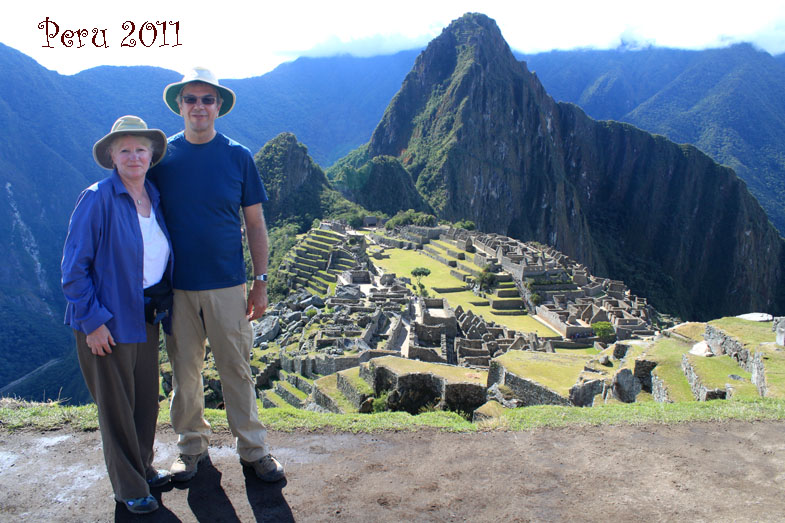 Audrey and I traveled to Peru in June of 2011. We spent a week in the Amazon Rainforest at the Yarapa River Lodge. On the second leg of our trip we took a flight over the Nazca Lines and visited the Ballesta Islands to view the birds there. For the final leg we made our way to Machu Picchu and hiked up Wayna Picchu for a birds eye view of the area.
A selection of our photos from Peru are available here for viewing as a slide show. Click here or on the image above to view the show.
Per usual, Audrey has written a Trip Report of our vacation. Audrey's report is available here as a PDF document: Audrey's Peru 2011 Trip Report.


Lambert Home