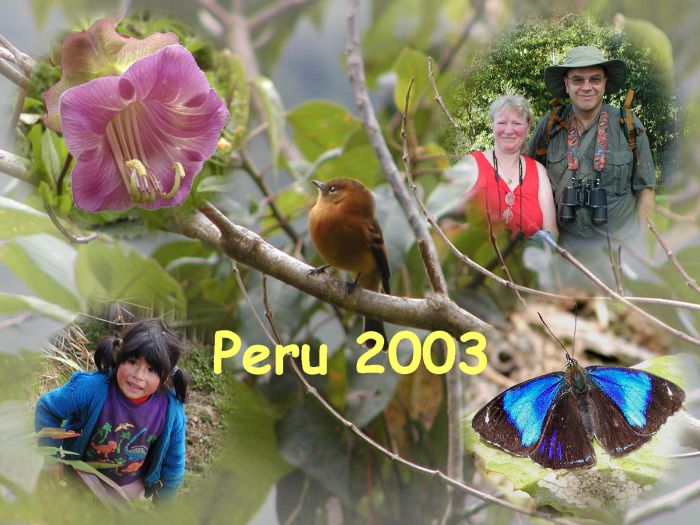 In July of 2003 Audrey and I traveled to Peru for a birding vacation. We flew into Cusco and then traveled through a pass in the Andes mountains and down the east slope. We eventually worked our way down to the Amazonia Lodge.
As usual we have took tons of photos. Birds are difficult to photograph but we did manage to get a few decent bird shots. We also photographed the flowers, butterflies, and of course a few of the locals.
A slide show of some of the photos is available here for viewing. I also have a CD of higher resolution images available. Contact me at mhlambert@yahoo.com if you're interested.


Lambert Home