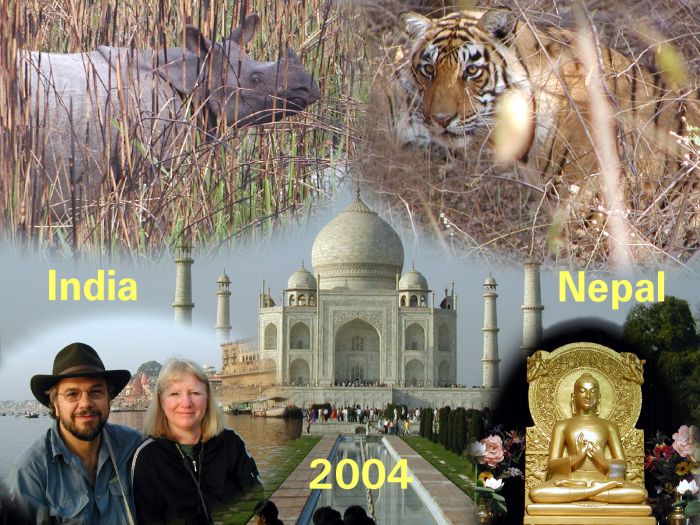 In March of 2004 we visited India and Nepal. It was a rather fast paced vacation and we covered a lot of ground in just over 3 weeks. We wanted to hit some cultural sites as well as see some wildlife. We particularly wanted to see tiger and were lucky enough to see a few. We spent a few days in Nepal at the end of the trip and ran into a bit of trouble with the Maoist Guerrillas who were increasing their activity just as we were there. We still managed to see Khatmandu and visit Chitwan National Park where we saw rhino from elephant back!
As usual we took lots of photos and have some available here as a slide show. We hope you'll enjoy the photos!
The images available here are a low resolution sampling of our photos. I have a CD of over 500 full resolution images available. If you're interested you can e-mail me using the link on the bottom of our home page which you can reach using the link below.
Audrey's report on our travels is available as a Word Document.


Lambert Home