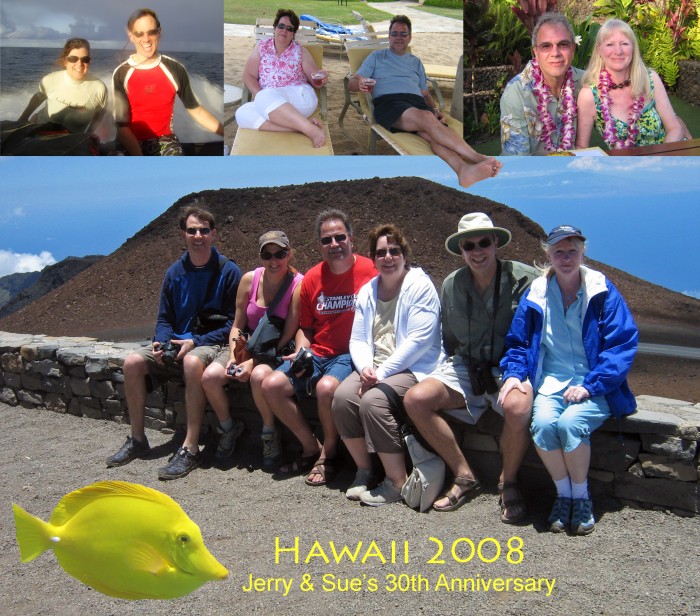 In the July of 2008 three Lambert couples went island hopping in Hawaii. Jerry and Sue were celebrating their 30th Wedding Anniversary. Audrey and I, and Ray and Cathy went along for the ride. The central photo above shows Ray, Cathy, Jerry, Sue, Mike and Audrey.
Some photos of our adventure are available here for viewing as a slide show. Click here or on the image above to see the show!
You can travel along with us via Audrey's Hawaiian Trip Report, available as a PDF.


Lambert Home