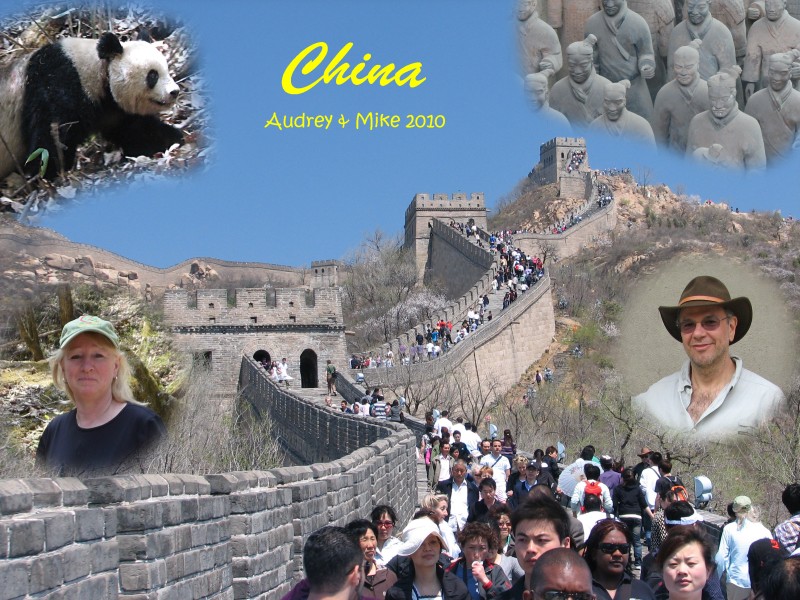 Audrey and I traveled to China in April of 2010 with the objective of seeing Giant Pandas in the wild. We also visited Emperor Qin Shi Huang's Terracotta Army and a few other sites.
A selection of our photos from China are available here for viewing as a slide show. Click here or on the image above to view the show.
Per usual, Audrey has written a Trip Report of our vacation. Audrey's report is available here as a Word document: Audrey's China Trip Report.
This is the second trip we've taken with Ged Caddick. (Rwanda was the first.) He's a great guy to travel with and we highly recommended him. His company Terra Incognita Ecotours is online at www.ecotours.com. Ged has some of his photos of our trip on his website. See Ged's trip photos.


Lambert Home