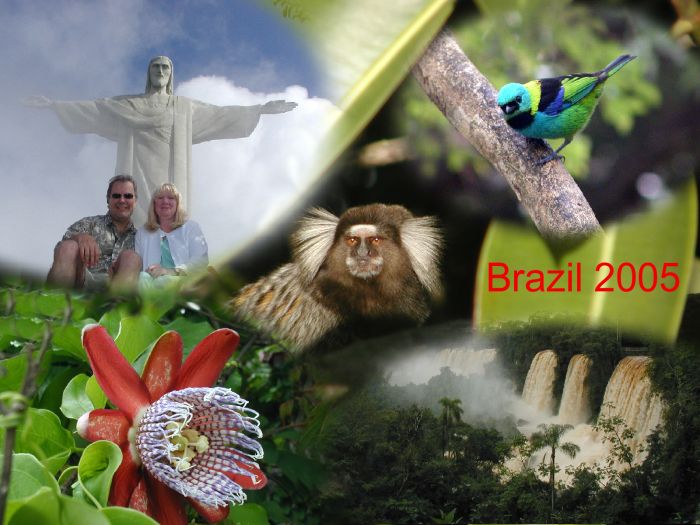 In June 2005 Audrey & I visited Brazil. We spent a few days at the Refúgio Ecológico Caiman in the Pantanal observing the wildlife, visited the Iguaçu Falls on the Argentinian border, stopped at the Poço das Antas Biological Reserve to observe tamarins, and explored the Atlantic coastal rainforest in the Serra dos Órgãos National Park prior to relaxing a few days enjoying the sights in Rio de Janeiro.
Some of our photos are available here as a slide show. We hope you'll enjoy the photos!
Audrey's Brazil Trip Report is available as a PDF Document for your reading pleasure.


Lambert Home