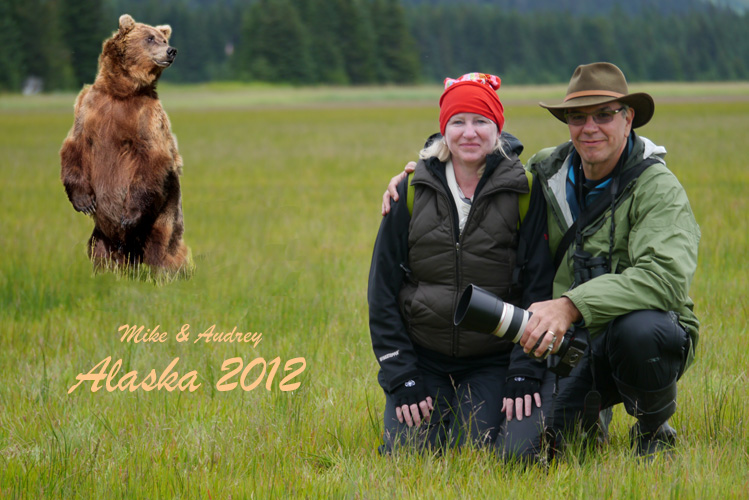 Our goal for 2012 was to see bears in the wild and we decided to see them in Alaska. For first portion of the trip we planned to see polar bears on Barter Island north of the Arctic Circle but it was not to be. Next we were off to see grizzlys in Lake Clark National Park and we were not disappointed. We spent a few days at the end of the trip in Juneau experiencing a zip line for the first time and doing some whale watching.
A selection of our photos from Alaska are available here for viewing as a slide show. Click here or on the image above to view the show.
Audrey has written her usual Trip Report describing our vacation. Audrey's report is available here as a PDF document: Audrey's Alaska 2012 Trip Report.
You can read about our experience traveling with Mark Lissick to see polar bears on this Mark Lissick Review site.


Lambert Home