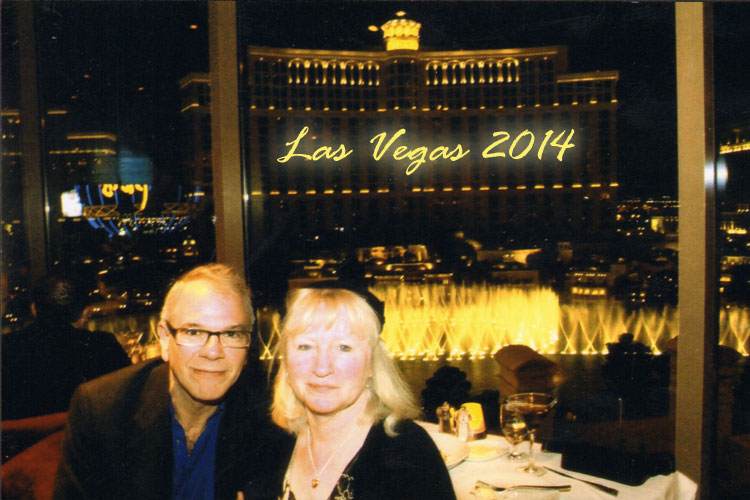 Mike and I decided to go to Las Vegas where we got married 25 years ago to celebrate our 25th wedding anniversary. We wanted to see how much Vegas had changed and it has changed a lot. We stayed at the Paris Hotel and had a car so we could tour around the area and take a nostalgic trip to 'The Little Church of the West' where we got married and redid our wedding vows in front of the chapel.
We went to visit the Hoover Dam and took a walk on the pedestrian walkway on the new Mike O'Callaghan-Pat Tillman Memorial Bridge. We picked two shows to see, Celine Dion and the Cirque du Soleil 'Beatles Love' show, both were great. I fell in love with the Bellagio Fountain and had a wonderful breakfast at Bouchon's Restaurant in the Venetian Hotel. For our anniversary dinner we ate at the Eiffel Tower Restaurant at the Paris Hotel and watched the Bellagio Fountain lit up at night.
Needless to say downtown and the Freemont Street Experience was an interesting place to go at night. Twenty-five years ago we drove down that street in our car and 'Vic the cowboy' was waving his arm at us... Now his arm is tied down. Mike and I plan to go visit Las Vegas again and see some more shows and eat at some delicious restaurants.
A slideshow of our trip down memory lane can be seen here or by clicking on the image above.

Lambert Home