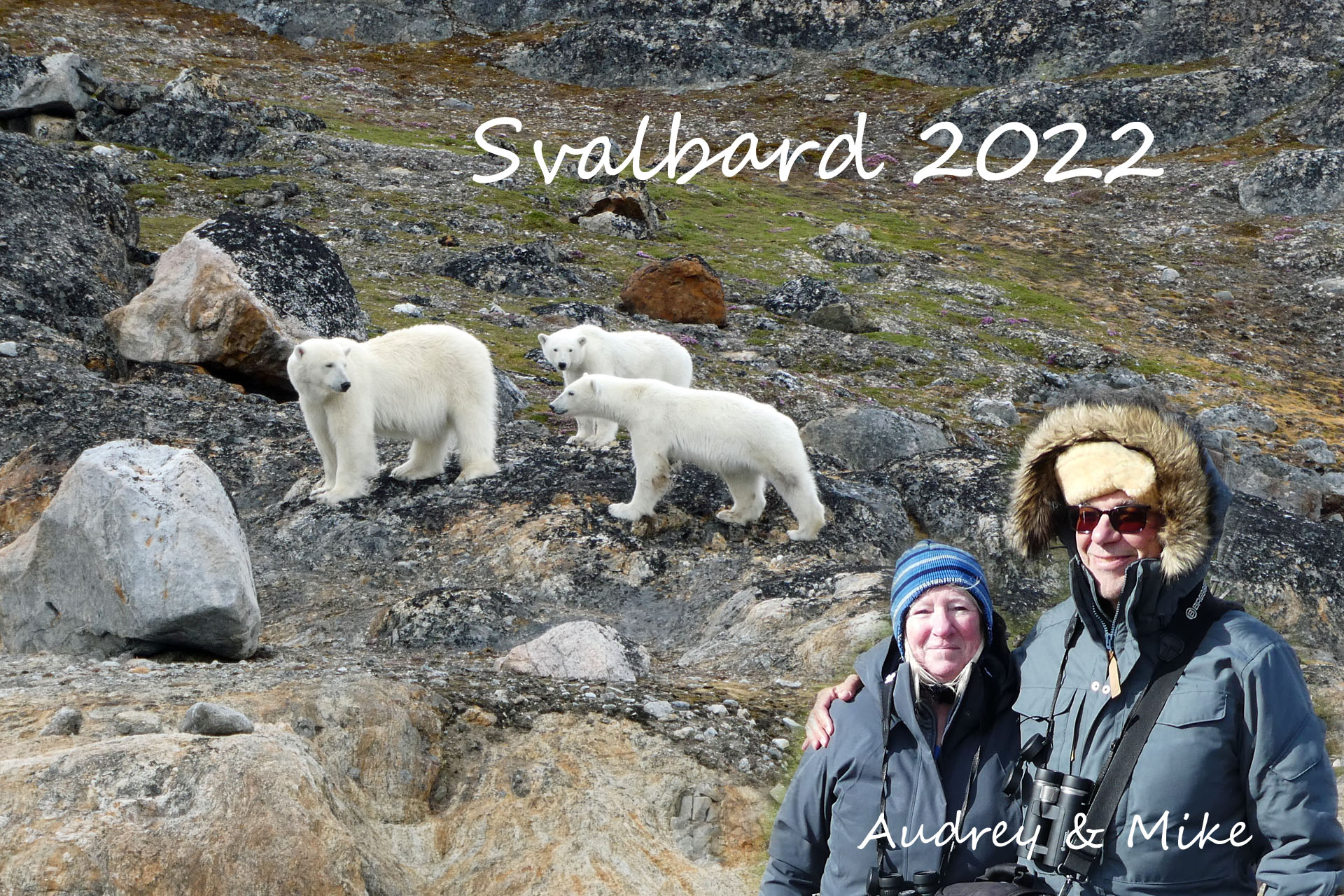 In June of 2022 our polar bear quest continued when we visited Norway's arctic Svalbard archipelago. This trip was unusual for us being ship based but there is no other way to travel here. Our ship, the Hondius, is a 170-passenger expedition ship, built exclusively for polar cruises.
You can view a slideshow of some of our photos by clicking the image above or the link below.
Svalbard 2022 Slideshow (352 images)
Audrey's Trip Report is available here as a PDF.
Oceanwide Expeditions, our ship's operator, provided a nice log of our trip which includes daily GPS locations, a map of our travels, shore excursions, etc.


Lambert Home