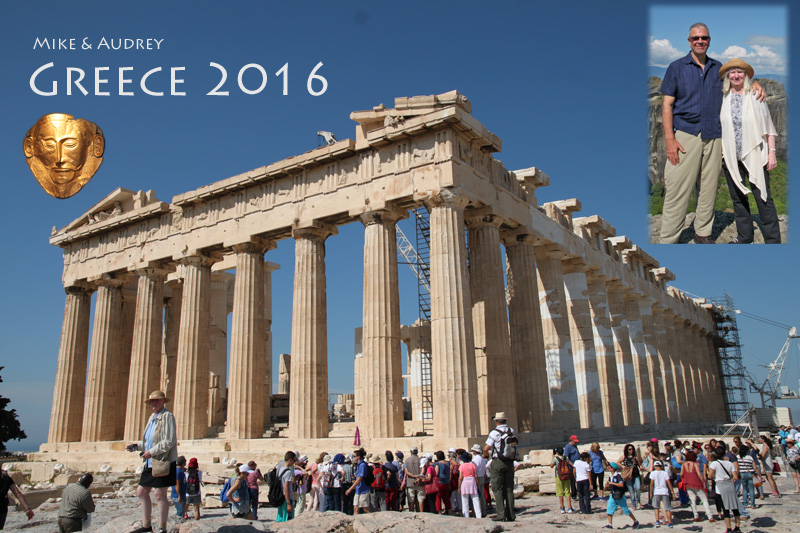 We visited Greece in June of 2016 with a new tour group - Discovery Tours. We visited several areas of the country including Thessoloniki on the Aegean, the monasteries in Meteora, the island of Corfu on the Ionian Sea, Olympia - site of the original Olympics, Mycenae with its bronze age ruins, Athens and the Acropolis and points in between.
You can view a slide show of selected images from our trip by clicking the image above.
Audrey's Greece Trip Report is available as a PDF for your perusal.


Lambert Home