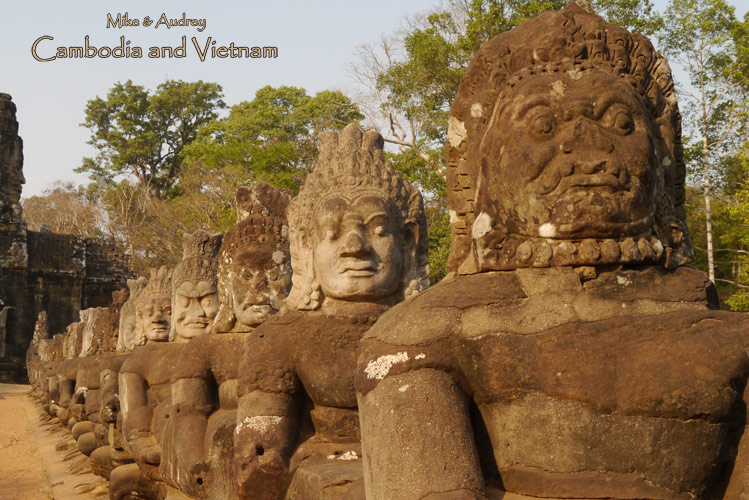 We're always on the lookout for travel opportunities and a fellow traveller recommended an outfit called smarTours. The prices seemed too good to be true but based on the recommendation we decided to give them a try booking a trip billed as Vietnam & Angkor Wat.
The tour begins in Cambodia with a visit to the largest temple complex in the world - Angkor Wat - and continues on with visits to 3 areas of Vietnam (Southern, Central, and Northern.) We travelled during February of 2013.
If you are so inclined you may view a slide show of photos from the trip by clicking on the image above.
Per usual, Audrey has written a Trip Report describing our vacation. Audrey's report is available as a PDF document.


Lambert Home